Make-A-Wish Foundation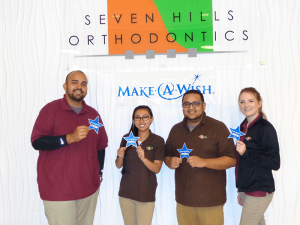 Seven Hills Orthodontics is a proud sponsor of Make-A-Wish Foundation Southern Nevada. We strive to collect as much as possible to help grant a wish to a child with a life threatening illness. With the support of our team and patients, we can help a child feel better not only emotionally but physically. Every donation is matched by Dr. Carlos Bordador and Dr. Sean Truong, making it easier to reach our goal of making a child's dream come true!
National Children's Dental Health Month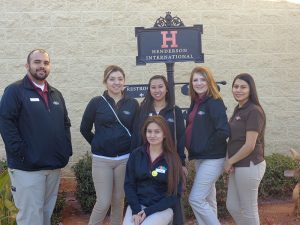 Good oral hygiene is extremely important to Dr. Carlos Bordador and Dr. Sean Truong during treatment and overall health. Seven Hills Orthodontics observes National Children's Dental Health Month each February by visiting schools to promote the benefits of good oral hygiene to students throughout the Las Vegas valley. To increase awareness, our team demonstrates how to
properly brush and floss, and suggest healthier snack options to maintain good oral health.
Girl Scouts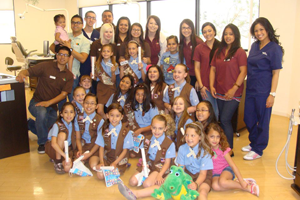 Seven Hills Orthodontics LOVES the Girl Scouts. Brownies Troop #311 came to visit our Henderson location for a day of fun and learning! There were activity stations such as making powerchain bracelets, making patient charts, painting a stone tooth, mixing impression material and decorating orthodontic masks. At the end of the day, all the girls received a "Junior Orthodontic Assistant Certificate" and a patch modeled after our office name badges!
St. Viator Foundation Night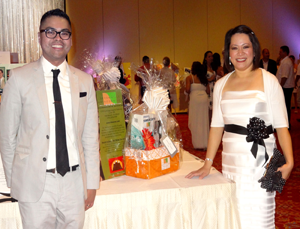 Dr. Bordador and Josie attended the Annual St. Viator Foundation night (Rock the Night White) on March 24,2012 held at the South Point Resort in Las Vegas. Seven Hills Orthodontics auctioned off a gift basket which included an electronic toothbrush, A limited edition Josh Stevens Foundation "Be Kind " T-shirt, and a $1500 credit towards orthodontic treatment at either one of our locations. The money raised by the foundation that night helps create scholarships and funds student events and projects at the St. Viator School.
Huntridge Teen Clinic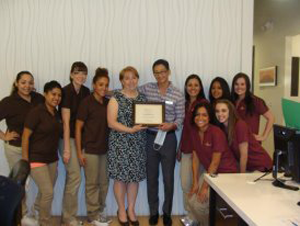 "Be the change you wish to see in the world" – Mahatma Gandhi Dr. Sean would like to introduce Mrs. Annette Lincicome, and thank her for all she has done and continues to do for the children of Las Vegas. For the past 11 years, Mrs. Lincicome has worked tirelessly to organize and run the Huntridge Teen Clinic. The clinic provides comprehensive dental care for at-risk teens. These kids are from families without dental insurance and do not have the financial means to access dental care. "Mrs. Lincicome is a true hero of our community. She has inspired me to be a better person and do my part to help the community. I have been fortunate enough to help by providing braces for the kids at the Huntridge clinic, and hopefully, a beautiful smile will help them as they begin life's journey. I am sure the kids at the clinic are very appreciative of all that Mrs. Lincicome has done for them (as they speak glowingly of her!), but I wanted to let her know how grateful I am that she has showed me "how to be the change I wish to see in the world."
Southern Nevada American
Dental Hygienists' Association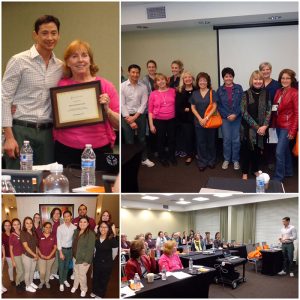 Dr. Sean was invited to present at the Southern Nevada American Dental Hygienists' Association. At Seven Hills Orthodontics, beautiful smiles are created every day – Dr. Sean was able to showcase the amazing work he and his amazing team are able to accomplish by utilizing the newest techniques, cutting edge technology and continued learning. Dr. Sean also instilled his values with the group – giving back to the community, in collaboration with his longtime partners at Huntridge Teen Clinic.