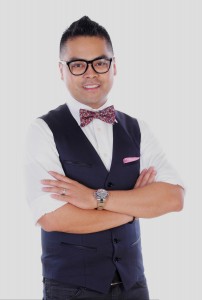 Dr. Bordador completed his undergraduate studies at the University of California at Berkeley, and then attended the Harvard School of Dental Medicine where he graduated number one in his class. He was also inducted into the Omicron Kappa Upsilon (National Dental Honor Society) upon graduation. He continued his specialty training at the University of California at Los Angeles (UCLA) School of Dentistry as a resident in Orthodontics and a graduate student in Oral Biology.
Dr. Bordador is a Diplomate of the American Board of Orthodontics, a Fellow for the World Federation of Orthodontists and is an active member of the American Association of Orthodontists, American Dental Association, and The Harvard Society for the Advancement of Orthodontics, International Association of Dental Research, and the Southern Nevada Dental Society. He has lectured and trained dentists and dental students at Harvard, UCLA and the University of Nevada-Las Vegas (UNLV) School of Dental Medicine. He has published numerous dental research articles in peer-reviewed journals and has presented his work in national and international orthodontic and dental conferences. Dr. Bordador is also versed in treating orthodontic patients with craniofacial disorders, orthognathic surgery cases and patients requiring mini-screw implants or temporary skeletal anchorage devices (TSADS).
The numerous academic and research awards Dr. Bordador has received include: The Harvard Dental Alumni Association Gold Medal, The American College of Dentists New England Student Section Award, The Alpha Omega Scholastic Achievement Award, The American Association of Orthodontists Award, The Northeastern Society of Periodontology Award, The American Association of Oral Biologist Research Award, The Harvard Odontological Society Research Award, The Quintessence Award for Research Achievement, a Harvard School of Dental Medicine Scholarship and a UC-Berkeley Undergraduate Alumni Regent Scholarship.
However, all the degrees and awards are secondary to his primary titles of husband and father. He lives in Henderson, Nevada with his beautiful wife, Josie, and their two lovely daughters, Calista and Evana. The Bordadors enjoy traveling, especially to Disneyland and Disneyworld.